Phong Nha Cave
Phong Nha Cave
Phong Nha Cave is located in Phong Nha – Ke Bang National Park  Quang Binh Province, Vietnam.
Phong Nha Cave, from which the name to the whole system and the park is derived, is famous for its rock formations which have been given names such as the "Lion", the "Fairy Caves", the "Royal Court" and the "Buddha".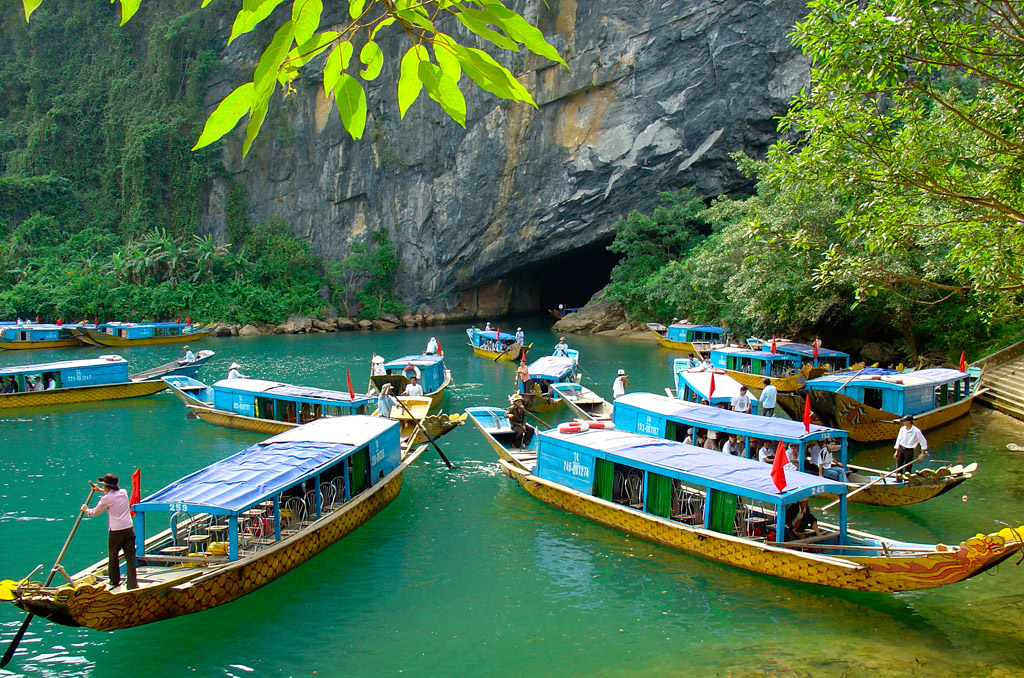 Phong Nha Cave is 7,729 meters long and contains 14 grottoes. Besides the grottoes and cave systems, Phong Nha has the longest underground river, 13,969 meters. While scientists have surveyed 44.5 kilometers of passages, tourists are only allowed to explore the first 1500 meters.
This cave bears the name of Phong Nha meaning Cave of Teeth since getting further to the cave; tourists will be absorbed in the miraculous beauty of stalactites falling down as myriad huge teeth.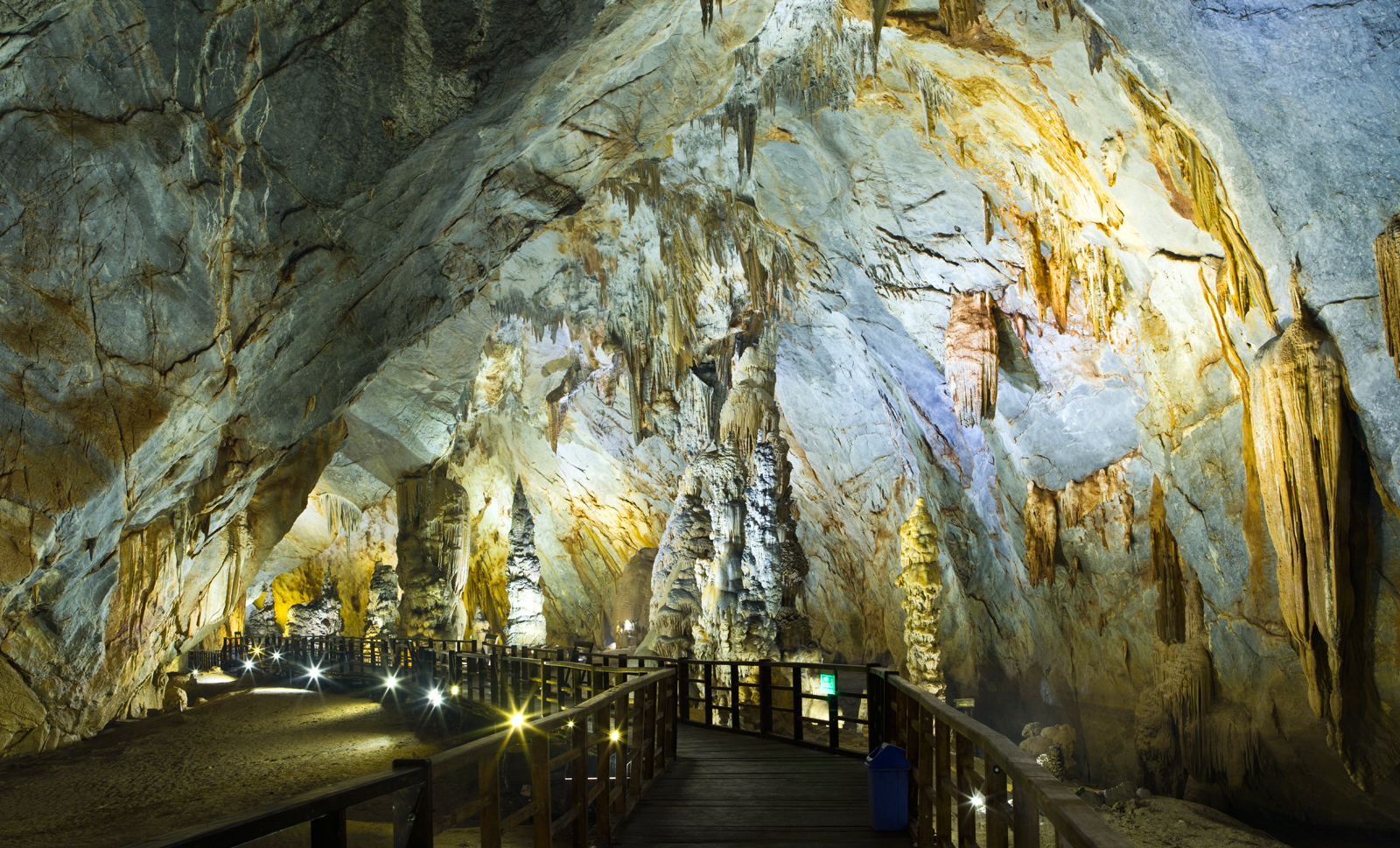 The mouth of this cave has a width of 20 meters and a height of 10 meters. From the view point of people sitting on the boats, this cave looks like an upside down giant bowl. The transparent water of the river resembles the surface of a mirror. In the rain reason, the water of the river rises, covering the mouth of the cave and making it impossible to visit.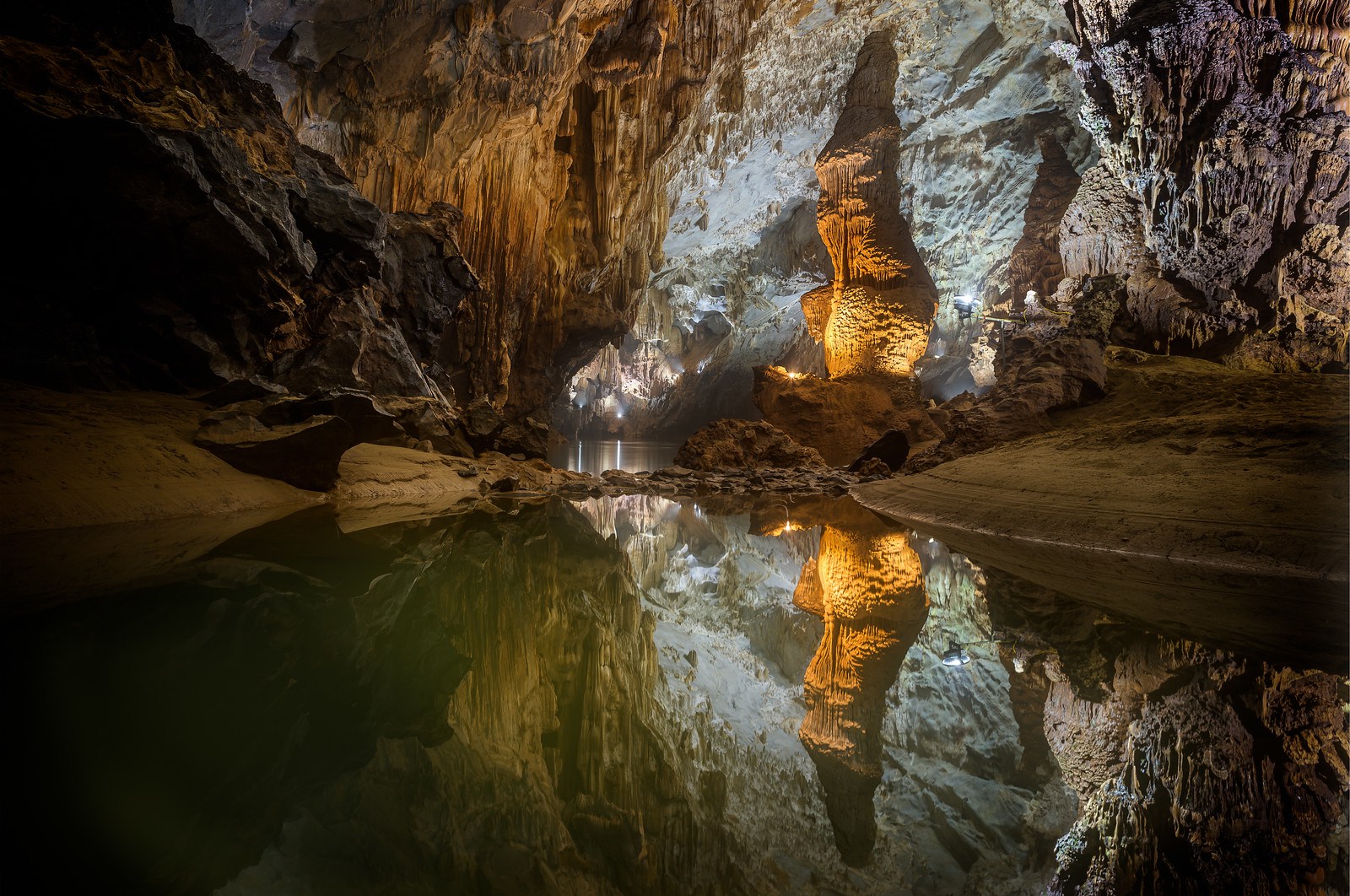 Phong Nha Cave was voted as one of the most wonderful caves in the world by the British Caving Association for a number of reasons: for its longest underground river, for its most beautiful underground lake, for its highest and widest entrance, for its most beautiful and widest dry cave, for its most beautiful sandbank and reef, as well as for its most spectacular stalactites, stalagmites and longest water grottoes.
Phong Nha Cave is not only a natural legacy of the world, but also a relic system of the historic road Ho Chi Minh which collaborates with Xuan Son Ferry in order to create a route supporting for the battleground of the South Vietnam during war. Today, this place has become the first section of Ho Chi Minh trails.
Open daily from 07:30-16:00
Phong Nha cave costs 150,000 VND per person to enter.
You will also need to hire boat to access the cave which costs 360,000 VND, the cost of which can be shared between up to 12 passengers.
You'll need at least two and a half hours, round trip for Phong Nha cave, with an additional hour to add on Tien Son Cave.
The boat fee for Phong Nha and Tien Son combined is 400,000 dong, the admission fee to Tien Son Cave is 80,000 dong.