Phong Nha Dark Cave
Hang Toi (Dark cave) is a branch of Phong Nha cave system with 5,558m long and 80m high; the entry of cave is 30m high and 10m wide with heavy forest around the cave mouth. Dark Cave was discovered in the years of anti-America resistance war by local people and used as a bomb shelter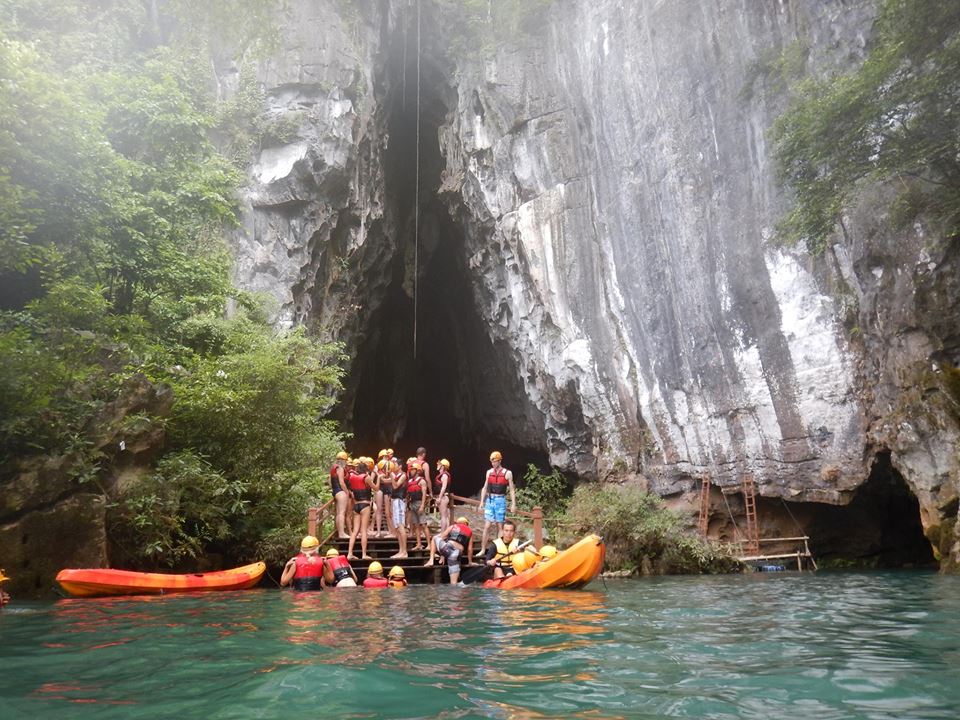 Dark Cave is the most popular tourism site in the area. It was first discovered in 1990 and opened up not long after that. The Dark Cave is the smaller version of the Son Doong Cave. The reason for the name is that there is no artificial light installed inside the cave and with its total length of 6 kilometers it's nothing but darkness!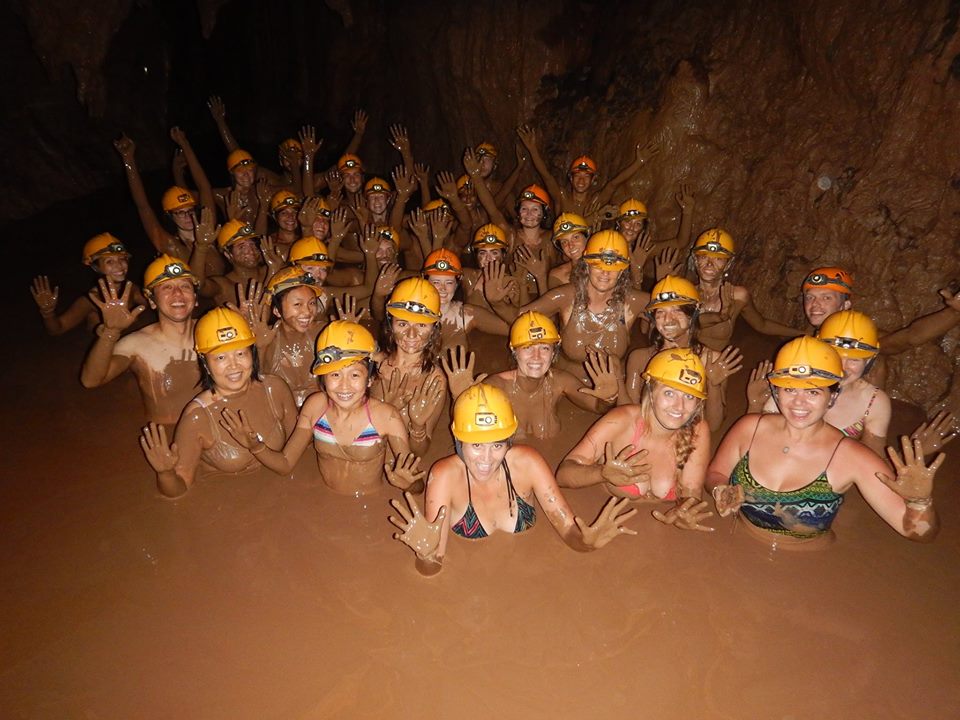 Moreover, the rocks inside the cave are dark, some gray some black.
First discovered in 1990, Toi Cave had about 400 meters from its entrance opened to tourists nearly four years ago. It is currently part of a route connected with the Chay River and can be reached by a 400-meter zip-line from a wildlife observation deck.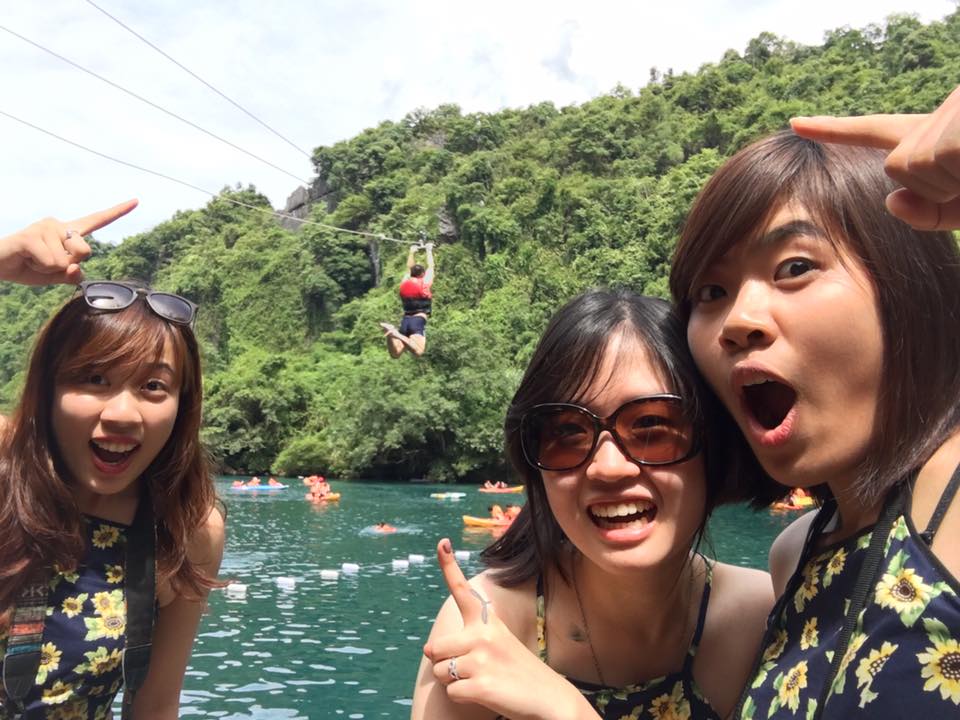 In a service area nearby, tourists can explore with lights, swim in a pond where the water temperature is less than 20 degrees Celsius or take a mud bath.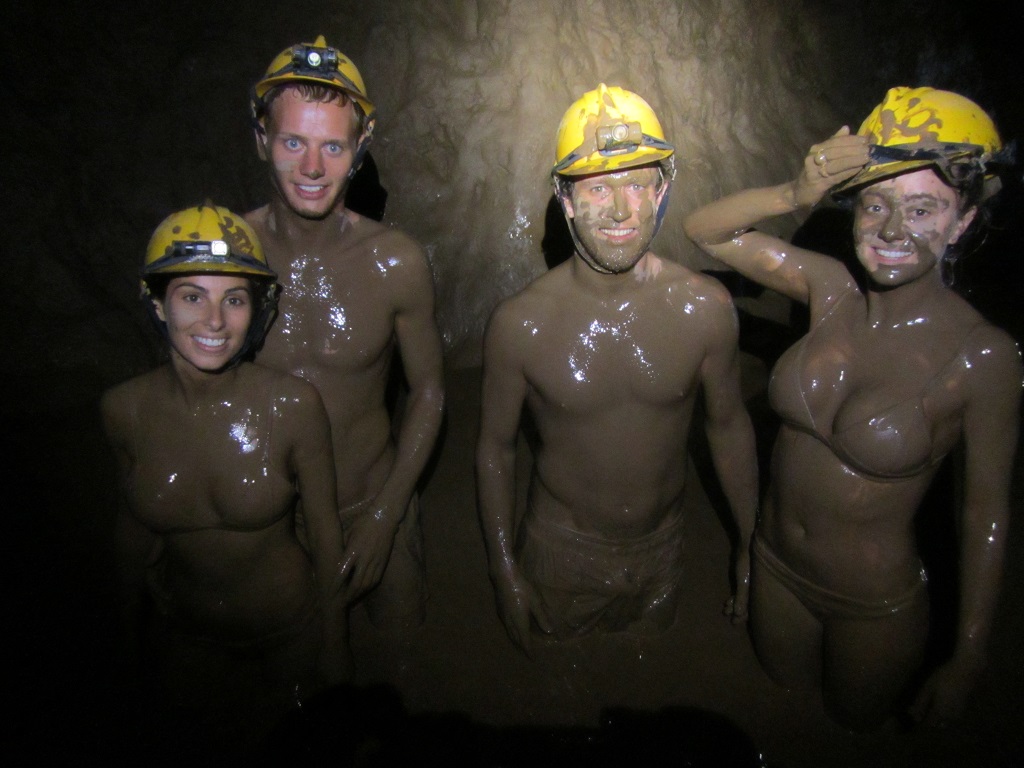 A real adventure cave, newly on the map here in Phong Nha, and still without the lights and large tourist groups to spoil the experience. You can explore this spectacular cave on our National Park tour or independently, and after kayaking across the river, enjoy swimming through the cave with your headtorch leading the way, then explore a side passage. Hang Toi is a wonderful and very accessible example of the beautiful caves that are found throughout this region.
Open daily from 07:30-16:00
Dark cave you'll need at least two and a half hours for all activities: Zipline, mudbath, kayaking…
Price 450.000 VND per person and included: entrance fee, mudbath, zipline, kayak and all equipment to the cave
Children ( from 90 cm to 1,3 m): 150.000 VND per person