Phong Nha Paradise cave
Phong Nha Paradise cave
Thiên Đường "Paradise" Cave is a newly found cave in this area. Prior to the discovery of Sơn Đoòng cave, it was regarded as the largest and longest cave in Phong Nha-Kẻ Bàng.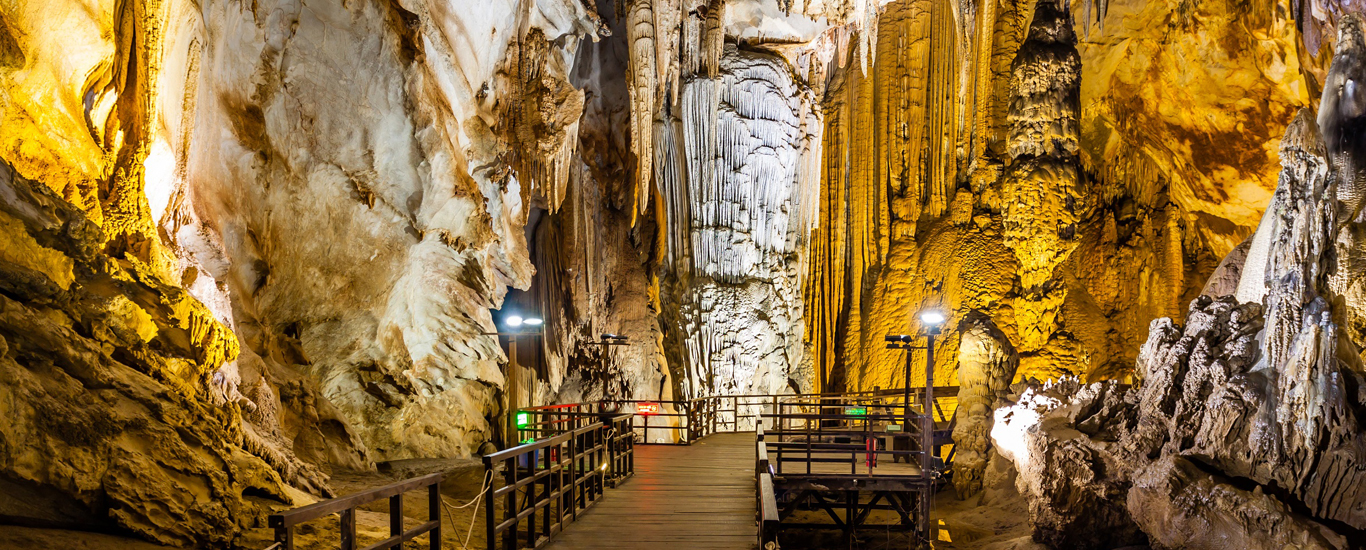 Some of the most beautiful and spectacular stalactites and stalagmites in the park are found within Thiên Đường. The cave was discovered by a local man in 2005. The first 5 km of this cave was explored by explorers from the British Cave Research Association in 2005; later they in 2010 the whole 31.4 km was explored and announced by the association.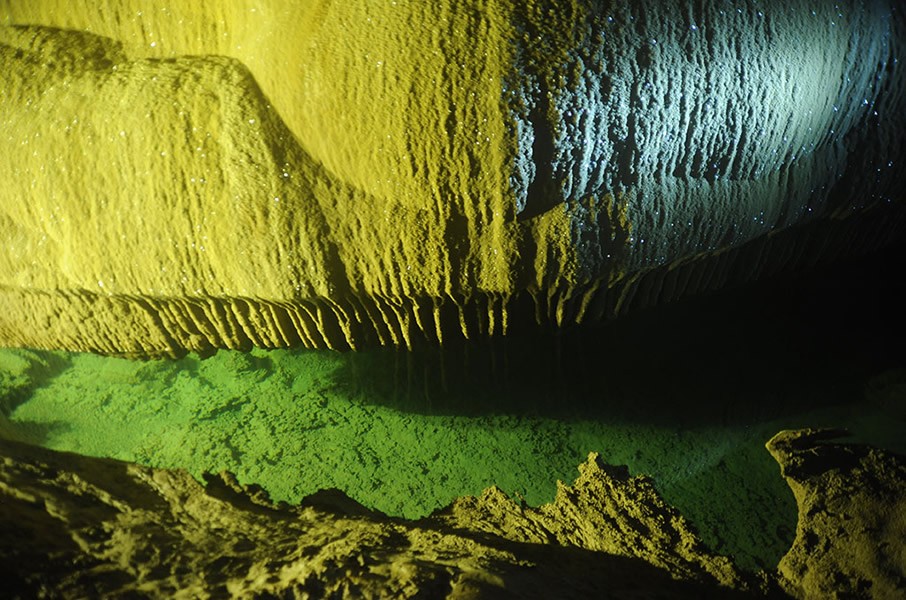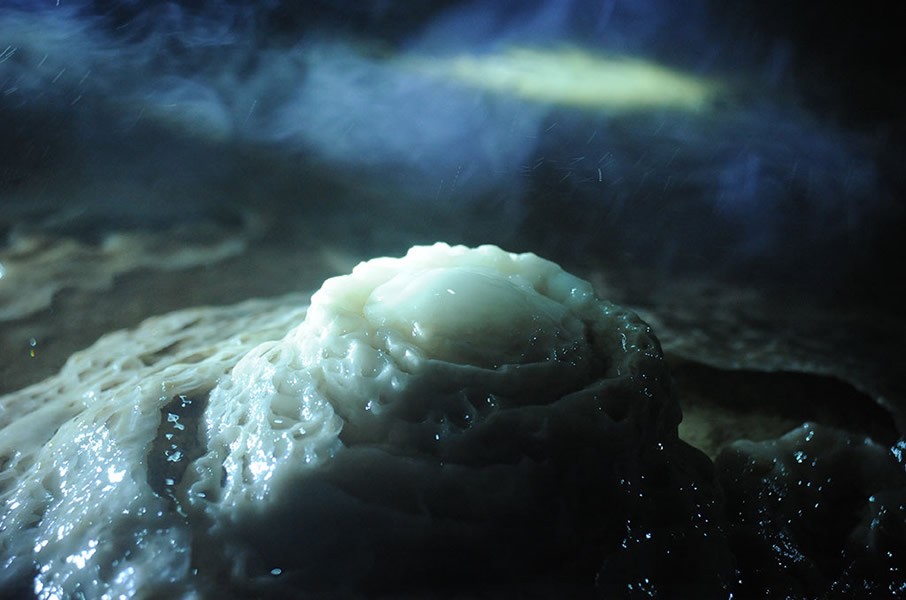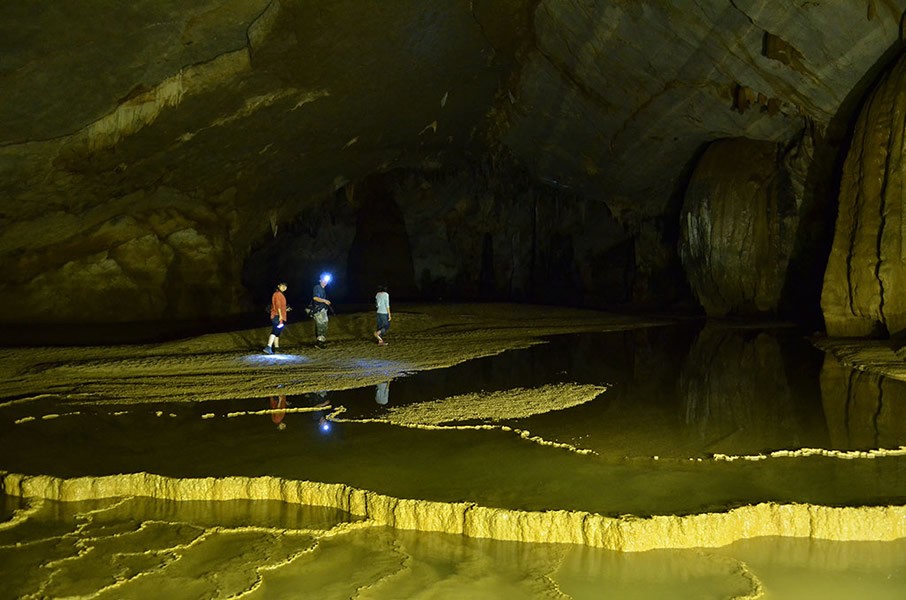 At 31.4 km long, Thiên Đường cave is longer than Phong Nha cave, previously considered the longest cave in this national park. The height can reach to 100 m and 150 wide. The limestone formation is also more spectacular than that of Phong Nha Cave. The British cave explorers was impressed by the beauty of the rock formation inside the cave, they named it "Paradise Cave" (Thiên Đường in Vietnamese). Access road and tourist facilities was built by Truong Thinh Group, it was opened up to tourists on 3 September 2010 with a 1.2 km path to see the formations.
Open daily from 07:30-16:00
Paradise cave costs 250,000 VND per person (ticket for non-polluting electric golf cart to the base of the stairs entrance to the cave).
You'll need at least two and a half hours to visit