Tu Lan Cave system
Tu Lan Cave System
The system lies 70 km away from Phong Nha – Ke Bang National Park, next to the minority village of Tan Hoa, just past the fields of grazing buffalo and rapidly growing peanut and cornfields. After the fields, it's a splash through the river until the first ascent is reached. An ascent over the rocky slope is followed by a descent into the jungle valley below. The first cave on the horizon from there is Hung Ton cave, accessed through its dry entrance.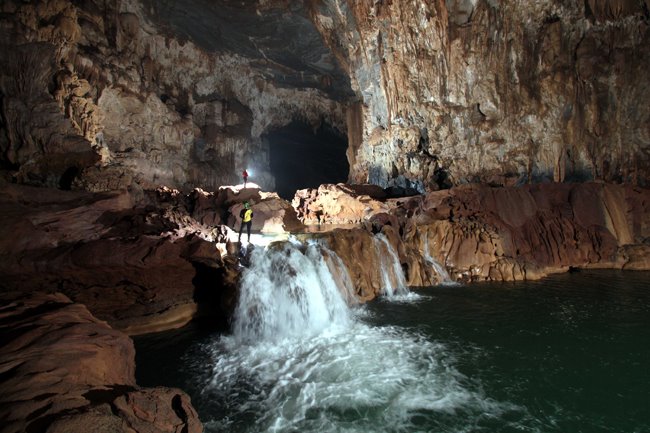 Tu Lan Cave System is comprised of over 10 caves in all, some of which were originally discovered and explored in 1992, and some of which were just found in the past couple years. Hang Ton, first found in 1992 and explored more in depth in 2012, appears first on the horizon on a trek to this intricate cave system. Its dry entrance provides an outstanding view of the valley below, and promises many more adventures inside. A ladder inside leads to the floor of the cave, and from there the journey truly begins, where one must swim through the cave to reach the exit on the other side.
Giant stalactites in Fairy Cave
The 3km-long Tien (Fairy) Cave is one of the largest in the Tu Lan cave system, located in Cao Quang commune, Tuyen Hoa district of Quang Binh province, in central Vietnam.
Hidden away in the woods and giant limestone mountains of 'the land of caves' in Quang Binh, Tien Cave is an almost 'anonymous' destination that has yet to be featured on tourist maps.
With wild and magnificent beauty, the underground work of nature is a priceless treasure that Mother Nature has bestowed on Cao Quang. Locals often refer to it as 'the second Heaven'.
The cave is about 70km to the northwest of well-known Phong Nha-Ke Bang National Park with the famous Son Doong and En Caves. Tien Cave has been examined by experts of the British Caving Association and is recognised as one of the largest caves in the Tu Lan cave system.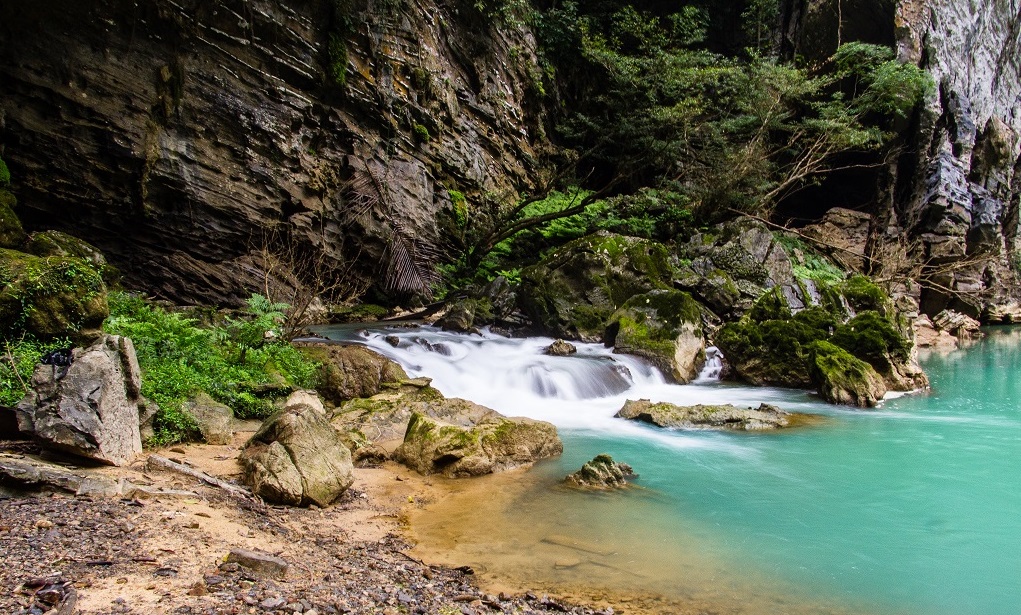 The name 'the Cave of Fairies' is tinged with mystery. Legend has it that the cave was named after a myth: fairies from heaven descended to this land, and were so busy sightseeing they forgot their way back to heaven. Local people discovered this place hundreds of years ago and consider it a sacred place to carry out important rituals in their spiritual life, including praying for rain and for peace. The sacred and mysterious factors retain this scenic beauty's ancient and wild characteristics.
Tu Lan Cave you must follow the tours  – See here
Tu Lan cave closed in October during raining season