Phong Nha Airport
Phong Nha Airport located in Dong Hoi city 40kms from Phong Nha Ke Bang National Park. its named Dong Hoi Airport (VDH)
Dong Hoi Airport (IATA: VDH, ICAO: VVDH) (Vietnamese: Cảng hàng không Đồng Hới or Sân bay Đồng Hới) is an airport located in Loc Ninh commune, 6 km north of Đồng Hới city, capital of Quảng Bình Province, in North Central Coast of Vietnam, about 500 km South-east of Hanoi by road.
The airstrip was built unpaved by French colonists in 1930s to serve First Indochina War and was upgraded by North Vietnam as an airbase for Vietnam War. On 30 August 2004, the renovation (actually reconstruction) of this airport began and was scheduled to be completed in 2006[3] but not until May 2008 was it inaugurated.
The airport serves Dong Hoi city, It will serve mainly tourists to beaches in Dong Hoi city and World Natural Heritage of Phong Nha-Kẻ Bàng National Park, the starting point of The Middle World Heritage Road. As of December 2009, Vietnam Airlines is providing non-stop flights linking this airport with Noi Bai International Airport (Ha Noi) and Tan Son Nhat International Airport (Ho Chi Minh City).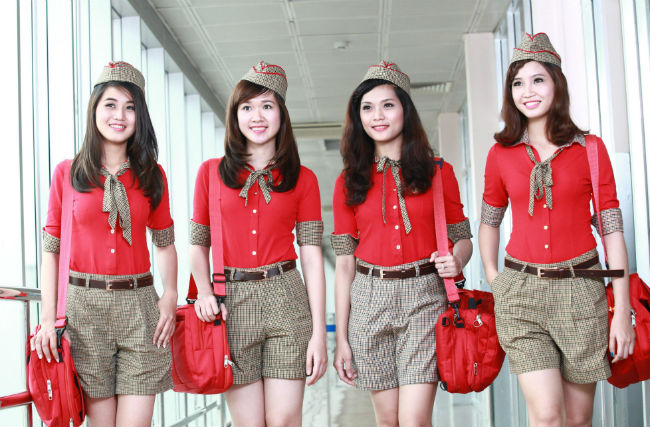 Phong Nha Airport to Hanoi and Ho Chi Minh city
Dong Hoi Airport to Hanoi: VN 1592 11:10 – 12:10
Hanoi Airport to Dong Hoi: VN 1593 09:15 – 10:20
Flight from Dong Hoi to Ho Chi Minh City
VJ  263           12:20 – 13:55 (Vietjet Air)
BL  351          19:30 – 21:10 (Jestar Airline)
VN 1401      11:30 – 13:00 (Vietnam Airline)
Flight from Ho Chi Minh City to Dong Hoi
VJ  262           10:10 – 11:45 (Vietjet Air)
BL  350           17:25 – 19:00 (Jestar Airline)
VN 1400       09:15 – 10:45 (Vietnam Airline)