Hang Tien Cave
Hang Tien Cave or Fairy cave belongs to the Tu Lan cave system,
The cave is located in Cao Quang commune, Tuyen Hoa district. It is the destination for those who started the tour to conquer in Quang Binh province. The cave is located between the great mountains and the dense forests so before to the shelf, you will have to pass through the jungle, streams and trekking. And the great thing in the Tien cave that you can admire the spectacular stalactites column in shelf, do not need deep inside.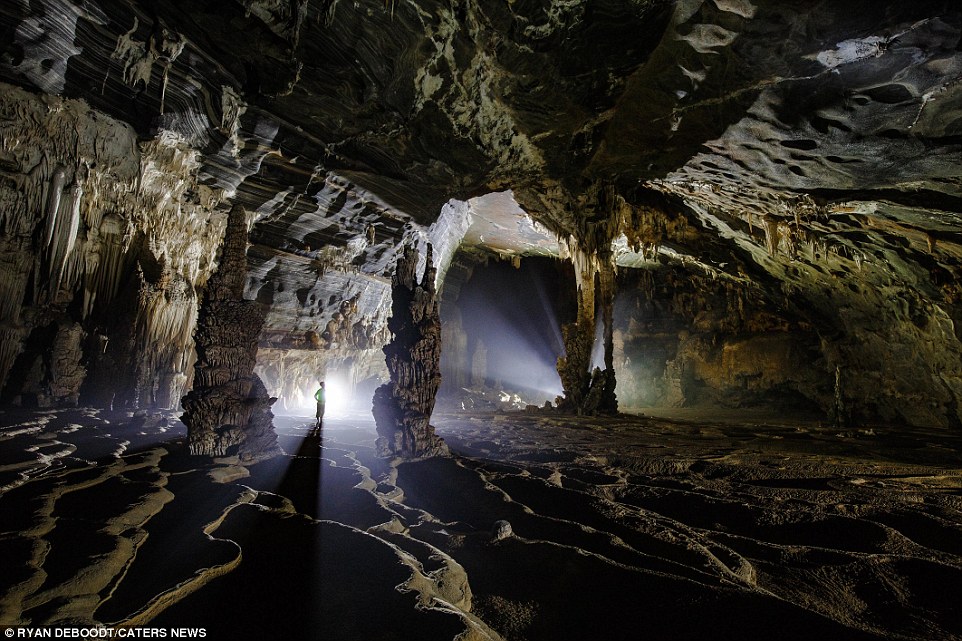 First explored by experts from the Royal British Caving Association in 1994, the cave consists of stalagmites that at times look like terraced rice fields. As one of the largest in the Tu Lan Cave system, Fairy Cave, with a total length of nearly 3 km, includes two branches – Fairy Cave 1 and Fairy Cave 2 – which are connected by a primeval forest with huge trees. The cave is dry, with streams only appearing in the flood season.
The opening to the cave is quite wide, at 50 meters, and has a height of nearly 70 meters. Due to flooding in the wet season its walls are covered with a layer of sand.
The name 'the Cave of Fairies' is tinged with mystery. Legend has it that the cave was named after a myth: fairies from heaven descended to this land, and were so busy sightseeing they forgot their way back to heaven.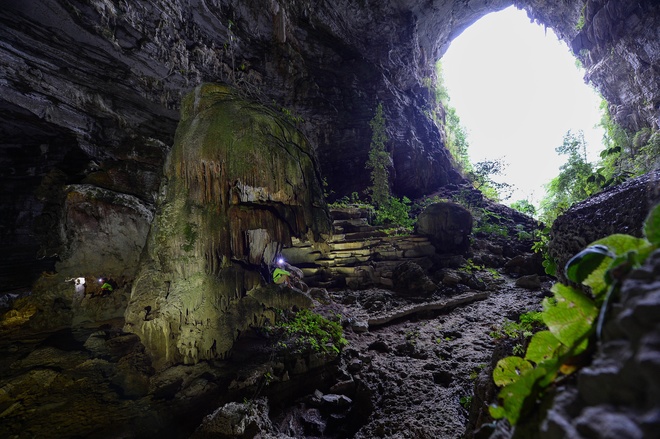 Local people discovered this place hundreds of years ago and consider it a sacred place to carry out important rituals in their spiritual life, including praying for rain and for peace. The sacred and mysterious factors retain this scenic beauty's ancient and wild characteristics.
Hang Tien Cave you must follow the tours – Click here
Hang Tien Cave closed in October during raining season